Catching oral health problems early on means we can often prevent them from turning into bigger problems down the road. That's especially important for dental decay and gum disease, two of the most common dental health conditions that are also the most preventable! Here at Dentists on Nellis, we place a special emphasis on preventive dentistry and the early detection and treatment of dental decay and gum disease.
Las Vegas Dentist
Routine at-home care and biannual checkups are supremely important when it comes to keeping teeth plaque-free and avoiding dental decay. Cavities are a result of the acids produced by harmful bacteria that slowly erode the enamel of your teeth. Combating plaque, which harbors these bacteria, is the single most effective way to prevent cavities, so when you visit us for a checkup we employ the most advanced methods to avoid the onset of decay. Even if you develop a cavity, our
Las Vegas dentist
can usually restore the health, appearance and function of your tooth so that it can serve you well for many years to come.
At every visit to our
Las Vegas dentist
office we will carefully evaluate your teeth, gums, and jaw for any sign of dental disease or developing problems. Our friendly staff will make sure you feel comfortable as soon as you step in the door. We know that many people may feel anxious about coming to the dentist, so our goal is to make your visit as comfortable and anxiety-free as possible. We view it as our mission to educate our patients about all their oral health care options and to help guide them to choose a treatment plan that is most suitable and appropriate for their needs. And of course, every exam is accompanied by a gentle, professional teeth cleaning to remove any accumulated dental plaque or tartar, and to reach the crevices between your teeth that brushing and flossing alone can't reach.
For more information on Dentists on Nellis and our many treatment options, or to schedule an appointment with your
Las Vegas dentist
, give us a call today.
2755 S. Nellis Boulevard Suite 12
Las Vegas, NV 89121
(702) 508-0504
By Dentists On Nellis
May 15, 2018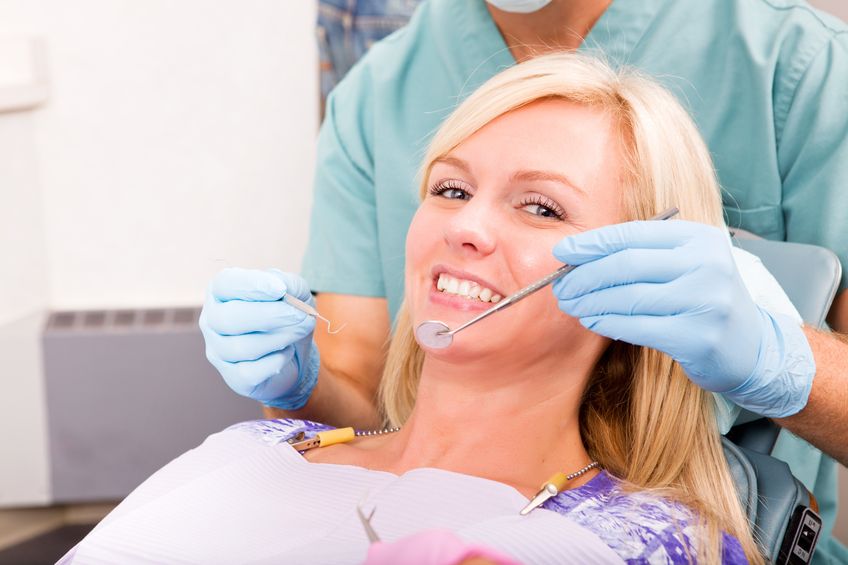 Blog Posts
Follow Us